About
Kiss & Ride is a queer-centered sexual wellness store based in Atlanta. We aim to create a queer-centered and disability-inclusive space for our LGBTQIA+ community. .We firmly believe that Atlanta, especially Atlanta's queer community, deserves in-person access to a space where you can feel safe, comfortable, and shame-free while learning and exploring, no matter your identity, experience, or curiosity.
Kiss & Ride is in the very beginning stage of its life, but we are excited to start sharing our vision with you! Our ultimate goal is to get K&R a physical location. We want to be a place where people can learn about their bodies. We want to be an approachable space where peopel feel comfortable exploring what sexual wellness means to them. We want to provide gender-affirming items, accessible toys, and educational resources. We want a space where we could put our hands on things and learn!
While Kiss & Ride will sell sex toys, we also want to focus on education. The space we create will sale a variety of zines, books, and art that explore querness and sex. Alongside having educational resources for sale, the store will host regulaur classes taught by a vareity of sex educators.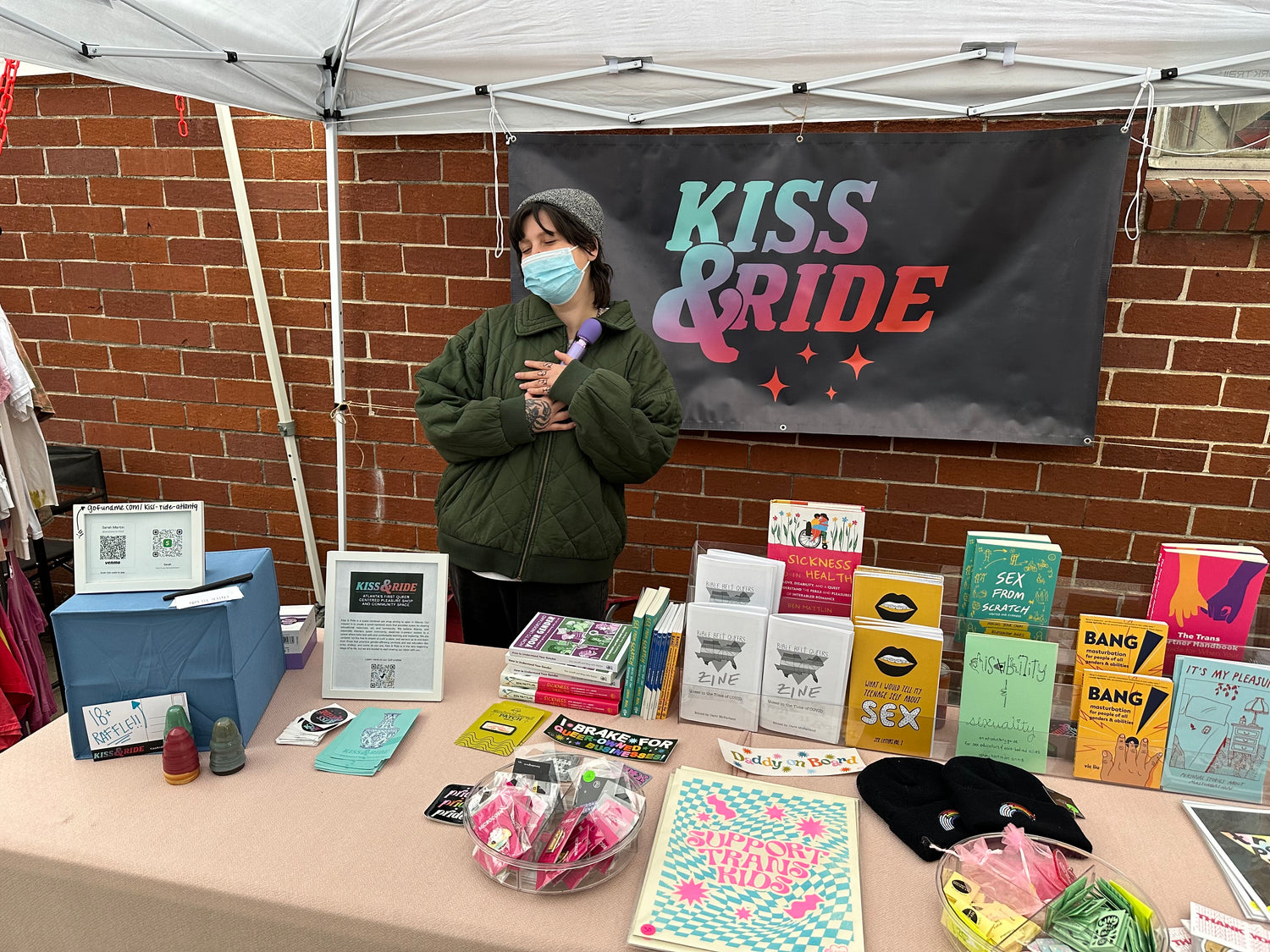 Currently, Kiss & Ride exists as an online shop, in-person market vendor, and curated pop-up experience. In time, we aim to open a brick and mortar toy store and community space, but we need your help making this dream a reality.